Cranston's Library Director Responds to the Highly Protested Transgender Event.

Editorial comment: Below is the letter sent by the Library Director to the Cranston Public Library's distribution list after it hosted the September 19 public educational event, which advised parents about the truth of what children are being taught about the transgender agenda in our schools; an event which spurred a multi-hundred person protest, along with threats of violence that required a strong police presence and extra security.
We can't wait to see the director's promised sleight-of-hand when he pledges a review of the library's internal policies – in other words, he'll be looking to find way to deny 1st-Amendment rights to objectional groups, while ostensibly claiming to honor 1st-Amendment rights.
Once again, as this letter clearly demonstrates, left-leaning activists occupy vital public territory – far too many of the seats of authority and influence across our state and our cities and towns. If common-sense policies and traditional American values are to return to our society, it is vital that balance be restored to our public institutions and that much of this "territory" must be taken back by pro-liberty, pro-equal-opportunity, and non agenda-driven patriots.
Click here to watch Sten's interview with the national director of the group that put on the event, Julie Gunlock of the Independent Women's Network.
An Open Letter to the Cranston Community
September 22, 2022
Libraries are cherished community assets. They are essential institutions that strengthen neighborhoods. Across the nation, libraries are also one of the lasting protectors of the First Amendment, Free Speech and Intellectual Freedom. There is nothing more important to us than your trust.
For more than 100 years, Cranston libraries have served our community.
Throughout our history, we have built (and continue to build) a collection that is representative of our community. We have taken meaningful strides to ensure that every Cranstonian – no matter their race, gender identity, sexual orientation, ethnicity, immigration status, age, or ability – can be seen in our collections and our programming.
We support inclusive programming for LGBTQ+ communities and have a long history of celebrating LGBTQ+ stories, authors, artists, and organizations. Libraries, as community institutions, have an obligation to stand as allies with members of our community who unfairly face discrimination, barriers, and isolation. I personally take that responsibility to heart and am confident that every member of the Cranston Public Library staff does too.
Earlier this week, an outside group held a private event at the William Hall Library. The Cranston Public Library neither endorsed nor sponsored this event. This group invited a speaker who espouses views that many consider to be anti-trans and homophobic. I understand that this event caused reasonable hurt and confusion in our community.
Neither the Cranston Public Library, myself, nor any member of our team share the values espoused by this outside group or their invited guests.
After several days of reflection, I am inspired, though, that in a free marketplace of ideas, that acceptance, love, and community won the day. While the group's invited speakers gave their remarks to a closed room of only a couple dozen individuals, hundreds of our neighbors rallied peacefully outside the William Hall Library to support our city's LGBTQ+ community and stand against divisive and discriminatory rhetoric.
Following this event, I do recognize that we need to review our policies and procedures pertaining to outside use of our library space. I have directed our staff to temporarily pause the approval of any new requests while we conduct that review and bring recommendations to our Board of Trustees. (Previously scheduled events will go on as planned.)
Our facilities, our board, and our staff will always champion the First Amendment, Free Speech, and Intellectual Freedom, meaning groups with which we may disagree or even seek to condemn are still likely to be free to use our space within our policies. Nevertheless, I have faith in this community and in the marketplace of speech to know that hate, exclusion, and discrimination will always be met more forcefully with vocal opposition and demonstrations of acceptance, love, and community.
I sincerely hope you continue to find comfort, acceptance and community in all of our libraries because those things are core to our mission of bringing people, information and ideas together to enrich lives and strengthen the community.
Most sincerely,
Edward Garcia
Library Director
Cranston Public Library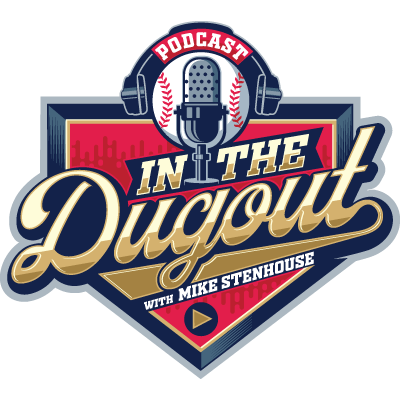 https://oceanstatecurrent.com/wp-content/uploads/2022/09/CranstonLibrary.png
129
599
Current Staff
https://oceanstatecurrent.com/wp-content/uploads/2021/10/logo_white_300x56.png
Current Staff
2022-09-23 07:07:59
2022-09-23 07:40:12
Cranston's Library Director Responds to the Highly Protested Transgender Event.