'God is real': Bills QB describes 'spiritual awakening' since teammate's on-field collapse
Originally published by Cortney Weil, senior editor at The Blaze
After Buffalo Bills safety Damar Hamlin went into cardiac arrest during the Bills' Jan. 2 matchup against the Cincinnati Bengals, people all over the world bowed their heads in solemn prayer for his life and health.
While the offer of "thoughts and prayers" for a frightening situation is commonplace, those thoughts and prayers seem to have taken root in this instance.
Hamlin's teammate, quarterback Josh Allen, opened up about a "spiritual awakening" that has occurred in his team's locker room and in his own heart since the incident.
Allen, 26, makes a regular appearance with NFL Network co-host Kyle Brandt on the podcast "Kyle Brandt's Basement," and on the Jan. 10 episode, the two discussed Hamlin's continued recovery and God's role in it.
"I said this in my press conference the other day," Allen told Brandt, "[There was] just kind of a spiritual awakening really for me and … for a lot of other people that maybe didn't have the strongest belief or wasn't one of the biggest, strongest Christian followers."
The "spiritual awakening" is not surprising considering the severity of Hamlin's medical crisis. Not only did first responders and training staff perform CPR on Hamlin right there on the field, but his uncle Dorrian Glenn later reported that Hamlin had to be resuscitated twice in the minutes and hours that followed his collapse.
But despite the precariousness of his health that night, Hamlin has since made a remarkable recovery.
He was discharged from the hospital within a week and is now recuperating.
"I'll be the first to admit, like, I haven't been the most devoted Christ follower in my life," Allen
admitted to Brandt. "I've had my different beliefs and thoughts and ideas and stuff like that, but something got ahold of me there, and it was extremely powerful that, you know, I couldn't deny it."
The two men then discussed an event that occurred at the Bills' next game, an event that Brandt described as "some sort of miracle."
The Sunday after Hamlin's collapse, the Bills took the field to play against the New England Patriots for their final regular-season game.
On the opening kickoff, Bills kick returner Nyheim Hines ran the ball back 96 yards for a touchdown.
While the play itself was worth celebrating, fans were quick to note that it occurred exactly three years and three months after Hamlin, who wears No. 3, made the team's last kickoff return for a touchdown.
In discussing Hines' touchdown, Allen later told reporters: "I was just going around to my teammates saying, 'God's real.' You can't draw that one up, write that one up any better."
Allen told Brandt that he grew up Methodist in Firebaugh, California, and attended church regularly with his family, but as he grew older, he hadn't made practicing his faith a priority.
"It's been so long since I've actually been to church. I went this last offseason one or two times, but not as much as maybe I should," Allen added.
However, he also indicated that Hamlin's collapse and subsequent recovery may have stirred many hearts to return to church and make Christian faith a higher priority. "I think this conversation that we're having right now, we've had all these conversations in our locker room," he said. "It's been really cool to see how guys have been moved and touched by this whole instance and situation and to see the country come together in support for Damar and maybe having those talks."
And Allen isn't the only member of the Bills organization to discuss the religious component of the Bills' and Hamlin's recent events.
Head coach Sean McDermott has openly shared his belief that God deserves the glory for Hamlin's improvement. "Glory to God for His keeping Damar and his family in the palm of His hand over the last couple of days and His healing powers," McDermott said on Jan. 5.
Two days earlier, football analyst
— a self-described "follower of Jesus" — prayed spontaneously for Hamlin during a live broadcast on ESPN. His fellow panelists likewise closed their eyes, folded their hands, and joined him in that prayer.
Though these examples of religiosity may be anecdotal, Allen indicated that there is hope that they could lead to a revival of faith among athletes and nonathletes alike.
"To hear some of these stories and just feelings from our guys, to be going through this situation, it's been really cool to see that unfold in front of us," Allen stated. "Again, I can't chalk it down to anything else but a higher power. Yeah, I'm extremely moved. I don't really have the words to explain it."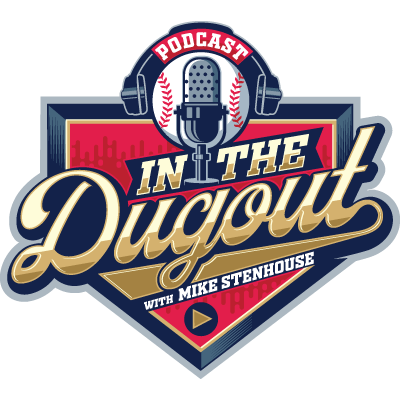 https://oceanstatecurrent.com/wp-content/uploads/2021/10/logo_white_300x56.png
0
0
Current Staff
https://oceanstatecurrent.com/wp-content/uploads/2021/10/logo_white_300x56.png
Current Staff
2023-01-17 08:44:57
2023-01-17 08:45:22
'God is real': Bills QB describes 'spiritual awakening' since teammate's on-field collapse