Center co-Signs Letter to Congress to Protect Women's Sports & "Stop the Weaponization of Title IX"

The RI Center for Freedom & Prosperity and its CEO, Mike Stenhouse, today co-signed a letter to Congress expressing its opposition to the Biden Administration's proposed changes the Title IX rule that helped elevate women's sports to equality with men. Ironically, the proposed rule changes, which include mandating that biological males can compete in female sports … would effectively destroy decades of progress for women's sports.
****
To Fulfill the 'Commitment to America,'
We Must Stop the Weaponization of Title IX
 January 26, 2023
Dear Member of Congress:
House Republicans have united in support of Speaker Kevin McCarthy and his Commitment to America. [1] In his acceptance statement on January 7, 2023 newly elected Speaker McCarthy promised,
"We're going to pass bills to fix the nation's urgent challenges – [including the] woke indoctrination in our schools."
Five of the Commitment to America principles aim to curtail the 2020 Marxist-inspired efforts which seek to weaponize the time-tested sex discrimination law, Title IX of the Education Amendments of 1972:
"Conduct rigorous oversight to rein in government abuse of power:" The Office for Civil Rights (OCR) has abused its power by proposing to change the definition of "sex" – a change that only Congress can be allowed to make;
"Curb wasteful government spending;"
"Advance the Parents' Bill of Rights;"
"Defend fairness by ensuring that only women can compete in women's sports;" and
"Uphold free speech" and "guarantee religious freedom."
These actions also enjoy the broad support of the American public. [2]
 Needed Actions
Numerous members of Congress have spoken out in opposition to Bidens recently proposed regulatory changes to the Title IX law.  (See Appendix below.)  Based on the above five Commitment to America principles, the undersigned organizations urge our federal lawmakers to achieve the following during the 118th Session of Congress:
Reduce the appropriations to the U.S. Department of Education's Office for Civil Rights (OCR) by $25 million. (The OCR appropriation in FY 2022 was $131 million.[3])
Vigorously oppose passage of the Students' Access to Freedom and Educational Rights (SAFER) Act, introduced in December 2022.
Oppose legislation that seeks to expand definitions of "sexual harassment," promote "trauma-informed" investigations, or seek to weaken free speech, due process, or the presumption of innocence.
Conduct hearings on experimental medical practices involving gender transition of under-age children, e.g., puberty blocking drugs, opposite-sex hormones, breast removal, and castration. [4]
Work for the passage of the following legislation:
Threat to Our Fundamental Values
The Title IX activists are seeking to broaden the powers of the Office for Civil Rights, marginalize the role of parents, promote gender transitioning among minors, make a mockery of fairness in women's sports, and curtail free speech and due process.
We must not allow this to happen.
Sincerely,
RI Center for Freedom & Prosperity 
… and dozens more
Appendix
Statements by Federal Lawmakers Opposing the U.S. Department of Education's Proposed Changes to Title IX Regulation [9]
[1] https://www.republicanleader.gov/commitment/
[2] https://www.saveservices.org/2022/06/63-of-americans-oppose-expanding-definition-of-sex-to-include-gender-identity/
[3] https://www2.ed.gov/about/overview/budget/budget23/justifications/z-ocr.pdf
[4] https://www.washingtonexaminer.com/restoring-america/community-family/transgenderism-is-experiencing-a-crisis-of-scientific-legitimacy
[5] https://www.congress.gov/bill/117th-congress/house-bill/6056
[6] https://www.congress.gov/bill/117th-congress/house-bill/426?q=%7B%22search%22%3A%5B%22women%27s+sports%22%2C%22women%27s%22%2C%22sports%22%5D%7D&s=2&r=2
[7] https://www.congress.gov/bill/117th-congress/house-bill/4007?q=%7B%22search%22%3A%5B%22free+speech%22%2C%22free%22%2C%22speech%22%5D%7D&s=1&r=4
[8] https://www.saveservices.org/sexual-assault/cefta/
[9] https://www.saveservices.org/2022-policy/attorneys-general-and-lawmakers/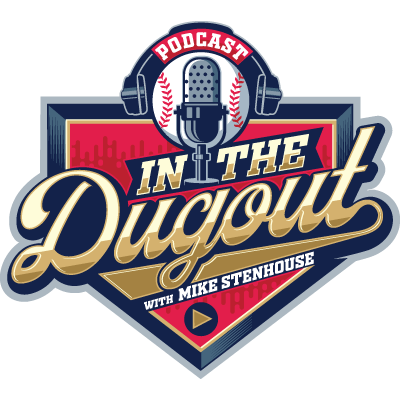 https://oceanstatecurrent.com/wp-content/uploads/2023/01/john-torcasio-oeGMaLjUOxQ-unsplash-scaled.jpg
1884
2560
Current Staff
https://oceanstatecurrent.com/wp-content/uploads/2021/10/logo_white_300x56.png
Current Staff
2023-01-20 18:01:33
2023-01-24 09:16:54
Center co-Signs Letter to Congress to Protect Women's Sports & "Stop the Weaponization of Title IX"