Gaspee Project's Chairman Blasts Libelous 'White Supremacist' Label by Woke Chariho Teacher

EDITOR'S NOTE: The opinion piece below is the 5th related oped that The Current has chronicled here , here , and on our In The Dugout with Mike Stenhouse video podcast beginning at the 52:15 minute mark here.
***
It is not every year you get called a white supremacist for Christmas! But, that is exactly what happened, in an op-ed by a Christopher Fee printed by the Westerly Sun over the weekend. How profoundly offensive to my Jewish heritage! Normally, I'd respond in the same forum as the accusation, but the Sun has demonstrated that it is just a propaganda arm for government schools – so I'm sending my response to you in hopes of publication; I've been impressed with The Current's commitment to covering news stories to highlight the statist big-government bias of the corporate media.
First let's tackle the white supremacy claim:
I would challenge Mr. Fee to cite evidence for his claim; I lived in the public eye for many years, so citing such proof should be easy. I ran for office twice and have been involved in local politics for 20 years. Certainly, if I am so filled with hatred it would be easy to show some evidence.
In contrast to Mr. Fee's lie, I just celebrated my 27th wedding anniversary, and when my wife read the op-ed, she said "Geesh, this guy clearly doesn't know you at all – your kindness and your commitment to give parents – all parents – a voice."
The only supporting evidence for Mr. Fee's assault on my character is Super Happy Fun America, which sounds like a joke, but it turns out it is a real group. I know nothing about them and his claim of association with the Gaspee Project is a lie. Mr. Fee's accusation is akin to claiming he is guilty of white supremacy because he is a registered Democrat, and Democrat Senator Sheldon Whitehouse belongs to a "whites-only" beach club.
I will not tolerate Mr. Fee's libelous accusations. The extreme left is clearly desperate to cast a dark shadow over anyone who stands in their way to indoctrinate our children into a world in which merit and a person's character is a distant concern by those focused solely on identity and political correctness.
Nevertheless, an accusation of white supremacy against a father for whom has never supported or expressed such evil only diminishes a real problem in the world today. Mr. Fee's words do far more to support and bolster American racism by ascribing this evil to a man who obviously stands for the complete opposite.
Next, my history with Mr. Fee:
If I remember correctly, during my four-year tenure on the Chariho school committee, I sat across from Mr Fee during NEA contract negotiations. Oh, right, did he forget to mention that he was a teacher in the district? His wife too. So, their two teachers' salaries give them an income well above the local average. They live in Charlestown too, which means their taxes are half of what they would be in Richmond and Hopkinton.
But the extreme left is not above arguing that everybody else needs to pay more, and, even worse, should have no say in how the money is spent.
You'd think that the leftist crowd, always screaming for choice, would want parents to have opportunities to make choices about their own children. But it turns out Mr. Fee's real concern is centered on what we might want to restrict from the curriculum in the district; such as cartoon pornography and teaching that one child is by default an oppressor and another victim; the rest of his thoughts are childish name calling and window dressing.
On to the Gaspee Project and the Koch Brothers:
Mr. Fee claims that the good-government, pro-student and family organization I chair, the Gaspee Project, is funded by the Koch brothers. Another baseless lie. While the Koch Brothers companies have helped feed and power the world, they have not given to Parents United RI. In fact, David Koch, before he died, sent me a letter asking ME for money. Not quite the benefactors that Mr. Fee imagines.
In regard to Parents United RI, they have no funds and they expended no funds. The Gaspee Project derives its funding from local Rhode Islanders who are disgusted by the direction of our school systems and status quo government.
Finally, Nothing true and honest about slavery, civil rights, or the history of hate crimes offends me:
No, Mr. Fee, nobody wants to stop teaching about slavery, or the civil rights movement, or the history of hate crimes. I am comfortable with a curriculum that offends me, although none of this does.
I am not, although, comfortable with a curriculum that is inappropriate to the developmental level of children. I do not support book bans. However, the exploration of adult subjects should be left to adults. If Mr. Fee wishes to have his children exposed to books that express a man's desire for a 12-year-old boy or cartoons of teens having oral sex, I will not stand in his way. But I do feel that parents should make this decision, not bureaucrats, not teachers, and CLEARLY not Mr. Fee.
I do think that the school committee should ensure that the K-12 curriculum is designed for the overall benefit of the students
Utilizing graphic novels that depict underage boys having oral sex with adult males is not appropriate. Glorifying pedophilia is not acceptable in a K-12 curriculum. Creating lessons around the shaming of whites for the historical evil of slavery is wrong. Inculcating victimhood and powerlessness in any of our student body is immoral.
My background is in engineering, so my mind is always focused on the need to build things that work. You take for granted that the bridge you drive over won't collapse. Parents should be able to take for granted that their local school system is teaching lessons that have a proven record of building successful citizens.
Mr. Fee says that "you don't know everything about educating kids just because you made one." This may very well be true, nevertheless, I believe that parents should be the primary advocates for their child's education. Mr. Fee arrogantly implies that he knows what is better for another person's child!
Mr. Fee's attitude qualifies him as an education-supremacist. It is Mr. Fee's belief that an elite group of people are more equipped to raise our children then us as parents. This is supremacy to its core.
His unstated objection to putting parents in charge is a fear that it would displace him, in his warped vision of himself, as the parent of all children, and illustrates perfectly the mindset of some of the teachers that have arrogantly forced their warped value system onto our children. He personifies quite clearly the union-government complex that has corrupted the school system and forced good citizens to form organizations such as the Gaspee Project and Parents United RI, made up of patriots who volunteer their time and effort to stop people like him.
In conclusion, I ask that Mr. Fee show proof of his accusations or publicly apologize for his lies. And I would like to remind Mr. Fee that, as a private citizen, I have every right to take legal action in response to libelous claims.
Clay Johnson, Richmond – former member of the Chariho School Committee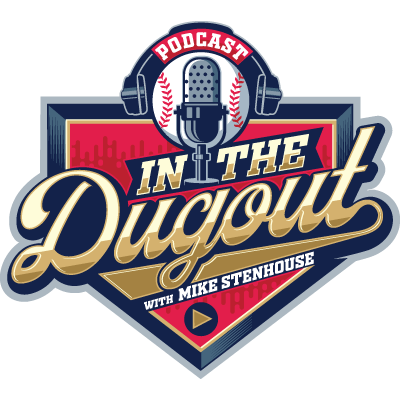 https://oceanstatecurrent.com/wp-content/uploads/2021/10/logo_white_300x56.png
0
0
Current Staff
https://oceanstatecurrent.com/wp-content/uploads/2021/10/logo_white_300x56.png
Current Staff
2022-12-22 11:55:35
2022-12-22 12:12:28
Gaspee Project's Chairman Blasts Libelous 'White Supremacist' Label by Woke Chariho Teacher