OPINION: Divisive K-12 Curricula to Blame for RI's Failing Proficiency Scores?

by Bob Chiaradio from Westerly, RI
Last Friday, RIDE released the 2022 district LEA scores for ELA, Math, and Science, and they were not pretty. Overall:
60% of those tested were NOT proficient in ELA,
67.2% were NOT proficient in Math, and
62.9% were not proficient in Science
This comes out to an overall proficiency rate for RI districts of 36.6%, meaning that, overall, almost two of every three kids in our state are NOT getting it.  This is alarming.
Even in our higher-performing districts, all have an overall proficiency rate of less than 60%, except Barrington, which comes in at 65%, a barely passing grade.  Trust me, finishing first in our state is no great victory, and nothing Barrington should do cartwheels over.  It just happens to be the best of a terrible and under-performing education system here in Rhode Island, where mediocrity and worse is now the norm.
Kids are being fed a steady diet of Critical Race Theory (CRT), Diversity, Equity, and Inclusion (DEI), Social Emotional Learning (SEL), and Gender Theory.  It's no wonder they aren't grasping reading, math, and science as we once did.  Our good teachers, and there are many, are being indoctrinated themselves, and being pressured to indoctrinate these kids, using the poison listen earlier.  Some teachers even buy into this BS themselves.  Not only do the kids lose, but so do the taxpayers.
Take my town, Westerly.  This once proud and high-performing district, has been driven into the dirt by its superintendent, Mark Garceau, assistant superintendent, Alicia Storey, and former school committee Chair Diane Bowdy, who is still on the committee.
This district finished 16th out of 29 districts in the state, nowhere near competing with the top districts.  Even though the district's performance is mediocre at best, Westerly spends more than any other district, on a per pupil basis, at $25,684.  This is not a category where being #1 is a good thing…especially with the district's dismal performance.  Westerly kids, parents, and taxpayers are not getting our full-dollar value for our tax dollars.  In fact, we are being ripped off.
Conversely, let's look at Barrington, the state's top performer.  It spends $9,000 less per child than does Westerly, but is #1 in overall proficiency, as well as by subject.  Why is this?   Cumberland spent almost $9,800 less than Westerly per child, yet finished 5th.  To put this in perspective, based on Westerly having 2,300 students in the district, it spends almost $21 million more than Barrington, and almost $23 million more than Cumberland.  We will be calling for a complete audit of Westerly Public Schools.  I want to see where every single dollar is going.
Everyone can examine the scores from the districts that interest them most.  The picture is uglier than ugly, and there is plenty of blame to go around:
Back in 2019, Senate Bill 0863 was signed into law, in effect taking away curriculum approval power from local school committees (the people) and consolidating it into a non-elected body, in the Commissioner of Education (the state).  This has never been a good thing and it sure as hell isn't now.  This awful law must be repealed.
RIDE Director, Angelica Infante-Green, is unqualified to hold her position, and must be fired.  Immediately.
In Westerly, terrible "leadership" by Garceau, Storey, and Bowdy, has destroyed this district, and is doing the same to the town as a whole.  From the CRT, DEI, SEL, and gender initiatives mentioned earlier, to the steady and consistent unaccountability toward parents and taxpayers, OMA violations, secret meetings with special interest groups, blatant lying to the public, as well as myriad other issues, the district is a festering sewer.  We also have serious questions about possible violations committed by Garceau and the school committee involving his contract. Garceau and Storey must both be fired, and Bowdy must resign, or risk a recall.
As bad as things are here in Rhode Island, one can only assume that ineptitude is not the major reason our educational system is in the toilet.  No, it's much worse.  I believe, based on what I've learned over the last two-and-a-half years, that much of what is happening now is being done completely on purpose.  It is an attempt to take down the state and the country, and what better way to do it than to destroy a generation of our kids, while we, the parents and taxpayers, finance the entire operation?
I'll have more to report on this issue, and others, as we move ahead, but please remember that these are OUR kids.  They don't belong to the state or federal government, and they sure as hell don't belong to the district.  Get to school committee meetings in 2023, and speak.  Call these people out.  Write letters to your local paper.  Submit public records requests to get the info you deserve.  Fight for your town, for our state, and for our country.  Most importantly, lay it on the line for these kids.  It is our obligation to seek the truth and fight for it.
BC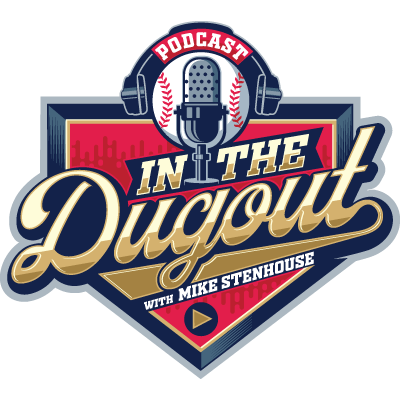 https://oceanstatecurrent.com/wp-content/uploads/2021/10/logo_white_300x56.png
0
0
Current Staff
https://oceanstatecurrent.com/wp-content/uploads/2021/10/logo_white_300x56.png
Current Staff
2022-12-20 12:53:27
2022-12-20 12:57:05
OPINION: Divisive K-12 Curricula to Blame for RI's Failing Proficiency Scores?