Joshua Mello: Letter to Commissioner Infante-Green on Cranston Issues

Commissioner Infante-Green,
I am reaching out to the Rhode Island Department of Education to ask for a hearing about unresolved matters with the Cranston School Department. I have been asking to have the first issue resolved since Fall of 2019. I had emailed the Superintendent Jeannine Nota-Masse back in October 2019 asking to address the issue and she did not afford me the opportunity to do so. Then Covid happened and as we all know things changed drastically for all of us. Here is a brief description of what took place in September of 2019.
September 6th of 2019, Joshua Mello had his parental custody/rights illegally revoked by Janet Antonelli, the principal at George Peters Elementary School. Where she refused him the ability to leave with his biological daughter, Karissa. This, after she was already released to him at school dismissal. There was not a court order in place, or any other legal justification, which warranted or granted her the authority, to send a police officer to illegally detain Josh. That order led to the assault and illegal arrest of Josh right in front of his then, 9-year-old daughter. After school records were subpoenaed. It showed Document(s), the emergency care card, was allowed to be illegally changed. The change was without any supporting court order(s) to do so. Leading to, a school administrator conspired to facilitate the document change(s). All which helped facilitate the events on Sept. 6th . The school allowed for the documents to be falsified. The principal willfully over stepped her authority and violated various laws on the state and federal level.
Back in 2019, we actually went to RIDE to get help and we were told by the legal team that we needed to address the school committee before we could come and get help at the state level. Which in turn I did when emailing the Superintendent and asking to speak further on the matter. I also reached out to Mike Traficante, a school board member, and did not get too far back then with any assistance. Covid hit and things changed. In the fall of 2021 children were finally back in school full time. My daughter had an emergency at the school that needed to be addressed. It was on or about 8: 05 am and she texted me asking to come get her as she needed to change her pants. Believing it was femine in nature I rushed to the school to pick her up so she could come home and change and be brought back. I will now provide an account of not only what took place that day but subsequently months later.
October 21st of 2021, I had his parental rights violated and trampled. This time I was denied access to my biological daughter, Karissa during an emergency situation she was having from inside the Western Hills Middle School. Western Hills attempted to enforce an unconstitutional masking policy when I arrived at the school to pick her up. I tried to plead with and explain to the individuals involved at the time of this incident. With Mr. Vesey, Mr. Gustafson, Mrs. Coutu and office staff presentI explained I was there for an emergency. I would gladly wait outside once Karissa was called down. Mr. Vesey, then instead insisted on enforcing an invalid and vacated court order. When I explained, and repeated that they did not have the correct court order, Mr. Vesey dismissed me and refused to listen. He contacted the mother who herself lied about the status of the order, knowing it was vacated. During the exchange of dialog and information SRO's were summoned to the school. Where they escalated the situation. Openly displaying a dislike for me, labeling me for allegedly "doing the same thing at George Peters". I rebuked this statement and the subsequent actions of the RSO's resulted in the violent assault and illegal arrest of myself. The following day Oct. 22, 2019. Rachel supplied Mr. Vesey with the valid court order. He stated "Things would have gone differently, had they had this yesterday". Upon the Oct 21st incident. Mr. Vesey requested for an illegal and unconstitutional no trespassing order be issued at Western Hills, a school my daughter attends.
February 16th 2022, Rachel and I, out of necessity, bring to the school's attention a court protective order against Tonya (Karissa's mother), and very inappropriate, sexually content, messages and images. These were sent to Karissa, by students in her classes/grade. On Feb 17th 2022, after discovering additional alarming content. We again, out of necessity and guidance, return to the school. They were alarmed and concerned by the sexually explicit and sexually suggestive video that was found. One filmed in the school's gym and another explicit video filmed during distance learning along with a suicide note that my 12-year-old daughter wrote during a distant learning day. She was so upset with how Mrs. Lynn Almonte treated her and the other students that she wanted to kill herself.
During another emergency situation one now is much more alarming. Mr. Vesey and Mr. Gustfson both made and signed false statements. leading to my false arrest and charges for willful trespassing when there was never any trespassing order served and they were dismissed in court. Only to have the Cranston Police serve me this July with the actual No Trespass which violates my parental rights as I have a reason to be able to go to Western Hills and the administration building because my daughter attends the Cranston school.
These are a few of the major incidents that have never been addressed. The teacher Ms. Almonte needs to have disciplinary actions and consulting about her performance and treatment of students. How is it ok for Mr. Vesey and the staff of Western Hills to allow Tonya to change Karissa's classes when she had an active restraining order against her. to protect Karissa from Tonya. The Principal Mr. Vesey still spoke with Tonya about Karissa. Allowing her to make these and other changes without speaking to me, who had a court order, no contact protective order in place. Then and now I have been ignored and never responded to. Out of concern and for the safety of Karissa, On Feb. 28, 2022, I had even submitted a change of school request. This too has been met with no response. The Western Hills principals and assistant principals need to be held accountable for never addressing these serious issues and concerns. Answers to why they have not been addressed. How does Ms. Coutu interview Karissa over the pornographic video filmed in the gym with no parent or guardian? Especially when Mr. Gustafson was instructed not to, on film, which he agreed.
Policies and procedures need to be implemented to prevent these situations from happening to any other child or parent. Invalid and expired documents should be purged or renewed each school year. Accountability needs to happen. The school did not have the right to presume that Tonya was telling the truth over myself, nor did any of them have the authority to ignore a court ordered protective restraining order and allow Karissa's biological mother to access and change her school classes. To this date I have been left out of any dialogue that may or may not have taken place about these occurrences. Which also includes requesting that Karissa be transferred out of Western Hills and into Park View. I nor my fiance Rachel, have access to Karissa at Western Hills as the Cranston Police have again attempted to put "No Trespass" orders against them at Western Hills and the administration building.
I brought my concerns to two of the Cranston School Committee members. In March of 2022 I sat with Ken Mancuso and Mike Traficate and explained all of this. They both seemed really shocked and concerned. After the meeting I emailed Ken Mancuso all the supporting documents, photos and videos to prove our case and show the misconduct that has taken place. He contacted me once and said that a Cranston Police officer who runs the juvenile division would be in touch. No one ever reached out. Getting nowhere with sitting with the two members of the school committee, my fiance went and spoke at a School Committee meeting and served the school committee with letters of intent and asked to have an open independent investigation into the events that took place in 2019. Without even speaking with myself and asking for the evidence I have, the schools insurance company The RI Interlocal Trust stated that no wrongdoing was found. How can you deny a claim when the investigation never took place?
I humbly ask for a hearing to address all the concerns that have gone undressed thus far.The school department, school committee, the principals and assistant principals need to be held accountable for their actions and a resolution is needed.
Sincerely,
Joshua Mello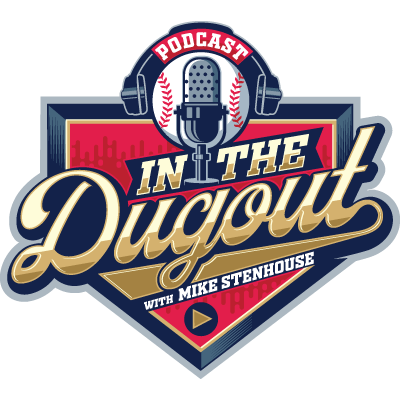 https://oceanstatecurrent.com/wp-content/uploads/2022/08/scott-graham-OQMZwNd3ThU-unsplash-scaled.jpg
1709
2560
Current Staff
https://oceanstatecurrent.com/wp-content/uploads/2021/10/logo_white_300x56.png
Current Staff
2022-08-09 13:55:16
2022-08-09 13:55:16
Joshua Mello: Letter to Commissioner Infante-Green on Cranston Issues