Obituary for David R. Stenhouse

September 12, 1933 ~ November 11, 2023 (age 90)
Click the button below to see Sten's tribute to his Dad:
Cranston lost a giant on Saturday, November 11th, as Dave Stenhouse left the mound and doffed his cap one last time. He had just celebrated his 90th birthday. An inductee into the prestigious RI Heritage Hall of Fame, his life and long record of accomplishment exemplify the American Dream. Born in Westerly to Clarence and Mary (Driscoll) Stenhouse, he was a standout Westerly High School baseball and basketball athlete and would later earn All-America honors at URI. He went on to have a 13-year professional baseball career including three years in the major leagues with the Washington Senators.In 1962, he made history as the very first rookie pitcher to start a Major League All-Star Game.
Most important to Dave was his family and his faith. He leaves his adored and devoted wife of 66 years, Phyllis (De Blasio), two proud sons, Mike and Dave and their wives, Wendy and Karen of Cranston, his beloved brother and friend Nick Stenhouse and wife Mary of Westerly, cherished brother-in-law Ralph De Blasio and wife Donna of Cranston, four nephews, Steven Stenhouse, Ralph and Jeffrey DeBlasio, and the late Nicholas Stenhouse. He was proudly blessed with four grandsons, David (Gina), Garrett (Courtney), Kevin (Kim), and Neil (Maggie) as well as two precious great-grandchildren, Amelia and Calvin David. Never to be forgotten is his dear and loyal feline friend, Punkin. A lector at St. Paul's Church for many years, Dave was a devoted member of Our Lady of Divine Providence Divine Will Cenacle.
An honorary member of Westerly Fire Department and a former Army Reservist, during the 1980's he served as head baseball coach at Brown University even while building a successful business career in the insurance industry in which he earned prestigious CLU status. Prior to that, as baseball coach at RI College for 12 years, he led one of his clubs to the Division III Final Four. He is also an inductee into the URI, RIC, and Westerly athletic halls of fame as well as a member of URI's 1000-Point Club. Most notably, not only was he a member of the Words Unlimited Interscholastic League Hall Of Fame, "Sten" was the first RI athlete to win awards in all three of the organization's major categories: 1951 RI Schoolboy Athlete of the Year, 1963 RI Athlete of the Year, and 1983 RI Coach of the Year. As recently as 2012, he was selected as a "RI Basketball Legend." by the organization.
An eternally devoted URI "Rams Fan", Dave also found time to coach an American Legion baseball team and co-found the CLCF basketball program in Cranston as well as the RI Baseball Institute in Warwick. As a member of the Warwick Country Club, he chaired annual fundraising golf tournaments that raised over four-hundred thousand dollars for The Jimmy Fund, earning its "Jimmy Award" in 2002.
The once Cub-master enjoyed playing the piano and ukulele, red wine, creating and telling scary stories, traveling to Europe, and golfing with his buddies. Dave gave of himself in so many ways–through organizations that meant so much to him, coaching and mentoring young athletes, through countless friendships so easily forged with his sincere and benevolent nature – yet he always made quality time for his family. He built wooden structures for his sons and grandsons turning his backyard into a sports arena and "announcing the games" while his boys and the neighborhood kids played. He dubbed his grandsons the "Knights of the Square Table" as he led the march around the dining room with wooden props he had made for them. The memories he left for them are, by far, the most valuable treasure bestowed.
Deep and heartfelt thanks go to Jeff Pearson whose care was divinely sent, Donna DeBlasio for her unwavering love and support, Hope Hospice and Elara Home Health for their compassionate care. He will always be deeply loved by his adoring family and was revered by everyone he associated with, on or off the field.
All who were blessed to know his humble and generous ways know for certain…
Dave Stenhouse is Safe at Home.
His funeral will be held on Thursday morning, November 16th at 9:00 a.m. from the Nardolillo Funeral Home 1278 Park Avenue, Cranston followed by a Mass of Christian Burial at 10:00 a.m. in St. Paul's Church, Cranston. A graveside burial will take place in St. Ann's Cemetery, Cranston. VISITING HOURS: Wednesday 3-7pm. Visit NardolilloFh.com for online condolences.
Donations in Dave's name can be made to the Jimmy Fund, URI, St. Paul's Church and Hope Hospice.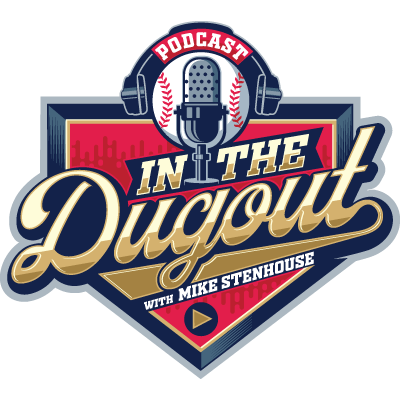 https://oceanstatecurrent.com/wp-content/uploads/2023/11/65524f2aedff3.jpeg
408
316
Current Staff
https://oceanstatecurrent.com/wp-content/uploads/2021/10/logo_white_300x56.png
Current Staff
2023-11-13 13:53:01
2023-11-29 08:12:23
Obituary for David R. Stenhouse