Vicious Atheism at the State House Deserves Thoughtful Response
Ted Nesi tweeted out a picture of the annual Christmas Insult poster from the Freedom From Religious Foundation: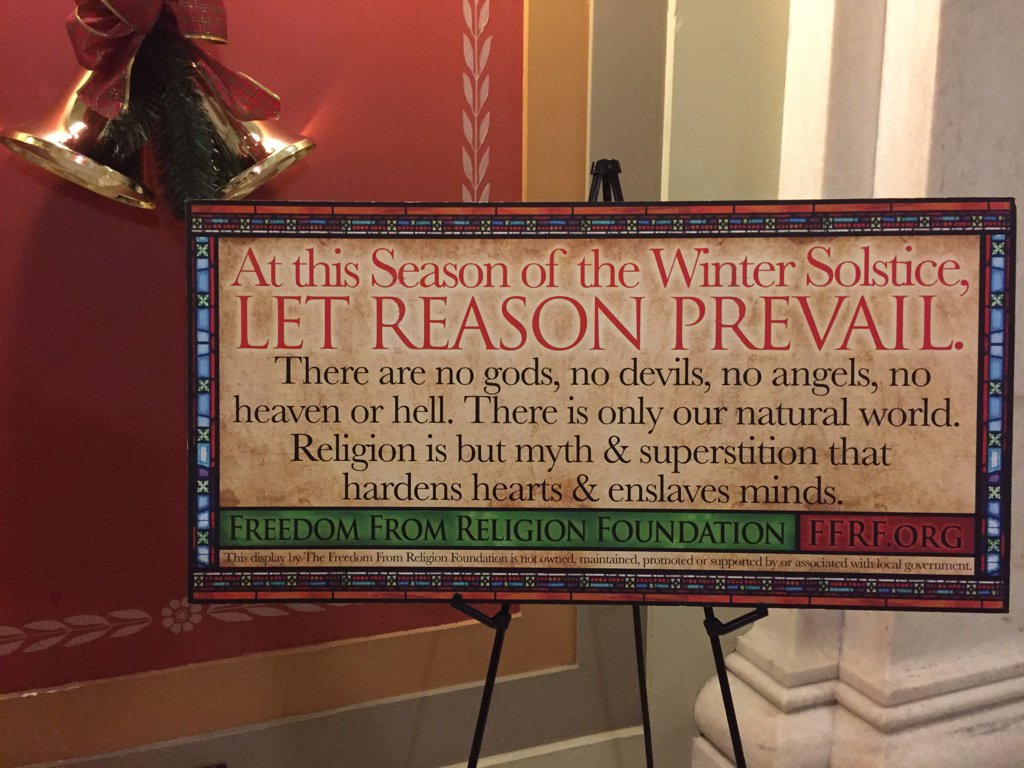 I wrote about this display back in 2013, and the key point is only emphasized in this time of deep division and distrust.  It wouldn't be difficult to design objective, non-sectarian policies that would disallow mean, petty people like these fundamentalist atheists from insulting visitors to the State House while allowing diversity of views.
In the meantime, though, it'd be great if Rhode Islanders came up with creative responses.  Sadly, John DePetro appears to be out of commission for the moment, but it'd be great if somebody were to make a poster of Donald Trump's Christmas card from last year and insist on displaying it at the State House:
I'd love to see how the "tolerant" crowd would react to that display.