2 VICTORIES: Center co-Signs National Coalition Letter Earns Congressional Opposition to Biden's WOKE 401(k) Rule

The RI Center for Center for Freedom & Prosperity, earlier this month signed a national coalition letter urging Congress to oppose a federal attack on citizens' 401(k) pension savings.
The letter opposed Biden's Department of Labor rules that would allow environmental extremists to divert hundreds of billions of dollars of Americans' pension savings into green energy programs to combat climate change. This is a clear violation of the fiduciary duty of pension managers not to put politics over the financial security of retirement savings.
The letter proved successful as the United States House of Representatives on Tuesday approved a resolution that would repeal a Biden administration rule for retirement investments, marking the latest flashpoint in Republicans' crusade against environmental, social and governance (ESG) investing.
On Tuesday, The Congressional Review Act (CRA) resolution was approved 216-204, with both Rhode Island Congressmen, David Cicilline and Seth Magaziner, voting "NAY", and against the resolution and against Ocean State retirees.
Then, on Wednesday, the US Senate also approved the resolution by a 50-46 vote. Both Senators from RI also voted "NAY", Sheldon Whitehouse and Jack Reed.
All four Rhode Island Congressmen are putting the interests of their radical green cronies over the retirement security of blue-collar workers.
Because President Biden has pledged to VETO this resolution, the measure is unlikely to amount to more than messaging, it is part of a broader Republican effort to oppose ESG investing.
**** THE COALITION LETTER
Protect Americans' Savings from Ideological Embezzlement
Support the Braun/Barr CRA Resolution on ESG
February 7, 2023
To Members of Congress:
Each year, millions of new Americans retire from their jobs. Most of these retirees will have spent decades working hard to save as much money as they are able in order to sustain them through a decade or more of retirement. The savings these Americans rely on are often managed by employer-sponsored plans (such as 401ks), for which the federal government established
minimum standards and safeguards in the Employee Retirement Income Security Act of 1974 (ERISA).
A pernicious practice known as Environmental, Social, and Governance (ESG) investing has emerged over the past several decades. Rather than prioritize the financial well-being and stability of retirees, ESG seeks to advance ideological goals related to environmental policy and other divisive subjects. While it is a tenet of a free society that people ought to be able to use their own money as they see fit (including to advance their own particular priorities), ESG is a misappropriation of retirees' savings by money managers for their own political agendas. Most Americans think it's a bad idea for companies to use their financial influence to advance a political
or social agenda, as is the case in ESG investing.
Forcing Americans into ESG investment is not only politically inappropriate, it is also financially irresponsible. According to research from the University of Chicago, mutual funds scoring highly on ESG factors are constantly  outperformed by funds rated lowest for ESG.2 Moreover, 85 percent of the country does not even know what "ESG" is, and therefore would not be aware of the financial risks their retirement account managers are subjecting them to when they actively pursue ESG investment decisions.
Under the Trump-Pence administration, the U.S. government protected retirees from this kind of abuse by issuing a rule clarifying that, under ERISA, the managers of retirement funds could not engage in ESG investment if it would have a negative impact on retirees' savings or expose them
to additional risks ("Financial Factors in Selecting Plan Investments").
Tragically, on November 22, 2022, the Biden administration chose to undermine the Trump-Pence safeguards by issuing their own ERISA rule that would make it easier for retirement fund managers to imperil retirees' savings. With 22 percent of Americans set to be relying upon their retirement
savings and benefits in 2050, this policy of misappropriation cannot be allowed to stand.
Fortunately, Congress can overturn the Biden administration's dangerous ESG rule through the Congressional Review Act (CRA). Under the CRA, the new Congress can review and disapprove of rules issued in the last 60 days of the previous Congress. There is a limited lookback period authorized under the CRA, so it is critical that Congress act quickly.
Today, Senator Mike Braun and Representative Andy Barr introduced joint resolutions which would block Biden's ERISA rule and protect Americans from dangerous investment management practices. We, the undersigned  organizations and officials, are calling on every member of the United States Congress to support these resolutions and stop Biden's ideological embezzling of Americans' retirement accounts.
Sincerely,
Paul Teller Executive Director Advancing American Freedom
Co-signed by:
Mike Stenhouse
Chief Executive Officer
Rhode Island Center for Freedom & Prosperity
and …
James L. Martin
Founder/Chairman
60 Plus Association
Melissa Ortiz
Senior Advisor
Able Americans
Dr. Carl Herbster
President
AdvanceUSA
Bethany Marcum
Chief Executive Officer
Alaska Policy Forum
Lisa Nelson
Chief Executive Officer
ALEC Action
Bob Carlstrom
President
AMAC Action
3
Michael Faulkender
Chief Economist
America First Policy Institute
Thomas Jones
President
American Accountability Foundation
Saulius "Saul" Anuzis
President
American Association of Senior Citizens
Phil Kerpen
President
American Commitment
Jameson Taylor, Ph.D.
Director of Policy & Legislative Affairs
American Family Association
Tom DeWeese
President
American Policy Center
Gary L. Bauer
President
American Values
Allen Hebert
Chairman
American-Chinese Fellowship
Richard Manning
President
Americans for Limited Government
Brent Gardner
Chief Government Affairs Officer
Americans for Prosperity
Grover Norquist
President
Americans for Tax Reform
4
Robert Alt
President & CEO
The Buckeye Institute
John Toedtman
Executive Director
Caesar Rodney Institute
Ralph Benko
Chairman
The Capitalist League
Ryan Ellis
President
Center for a Free Economy
Daniel J. Mitchell
President
Center for Freedom and Prosperity
Jeffrey Mazzella
President
Center for Individual Freedom
Star Parker
President
Center for Urban Renewal and Education (CURE)
John Hinderaker
President
Center of the American Experiment
Shannon O. Royce, J.D.
President
Christian Employers Alliance
Steve Goreham
Executive Director
Climate Science Coalition of America
5
Scott Parkinson
Vice President of Government Affairs
Club for Growth
Craig Rucker
President
Committee For A Constructive Tomorrow (CFACT)
Richard Morrison
Senior Fellow
Competitive Enterprise Institute
Curt Levey
President
The Committee for Justice
Penny Y. Nance
CEO and President
Concerned Women for America LAC
The Honorable George K. Rasley, Jr.
Managing Editor
ConservativeHQ.com
Dr. Steven J. Allen (J.D., Ph.D.)
Vice Chairman
The Conservative Caucus
James Edwards
Founder and Executive Director
Conservatives for Property Rights
Steven J. Buri
President
Discovery Institute
Jerry R. Simmons
President/CEO
Domestic Energy Producers Alliance
6
Kristen A. Ullman
President
Eagle Forum
Suzi Voyles
President
Eagle Forum of Georgia
Gayle Ruzicka
President
Eagle Forum of Utah
Malon Wilkus
President
The Enterprise Supporting Climate Science
David D. Wallace, II
President
Fair Energy Foundation
Ralph Reed
Chairman
Faith and Freedom Coalition
Paul Caprio
Director
Family PAC Federal
Richard A. Viguerie
Chairman
FedUp PAC
David Bozell
President
ForAmerica
Tarren Bragdon
President and CEO
Foundation for Government Accountability
7
Scott Shepard
Director
Free Enterprise Project
Adam Brandon
President
FreedomWorks
Travis Korson
Director of Public Policy
Frontiers of Freedom
Victor Riches
President & CEO
Goldwater Institute
James Taylor
President
The Heartland Institute
Jessica Anderson
Executive Director
Heritage Action for America
Collin Moseley
State Director
Illinois Freedom Caucus
Chris Miller
Member
Illinois House of Representatives
Heather R. Higgins
Chief Executive Officer
Independent Women's Voice
F. Vincent Vernuccio, J.D.
President
Institute for the American Worker
Andrew Langer
President
Institute for Liberty
8
Tom Giovanetti
President
Institute for Policy Innovation
Brian Balfour
Senior VP of Research
John Locke Foundation
Sal Nuzzo
Senior Vice President
The James Madison Institute
Tucker Davis
President
Kentucky Coal Association
Kimberly P. Moser
Member
Kentucky House of Representatives
Morton Blackwell
President
Leadership Institute
Seton Motley
Founder and President
Less Government
Jason Isaac
Director
Life:Powered
Raymond E. "Ray" Garofalo, Jr.
Member
Louisiana House of Representatives
L. Brent Bozell
Founder and President
Media Research Center
9
Tim Jones
Former Speaker
Missouri House of Representatives
David Ridenour
President
National Center for Public Policy Research
Paul Stam
Former Speaker Pro Tempore
North Carolina House of Representatives
Kevin Freeman
Founder
NSIC Institute
Gerard Kassar
State Chairman
NYS Conservative Party
Lawrence G. Keane
SVP Government and Public Affairs
NSSF
Justin Bis
Interim President
Ohio Coal Association
Duvi Honig
Founder CEO
Orthodox Jewish Chamber of Commerce
Senator Rick Santorum
Founder
Patriot Voices
Daniel Erspamer
Chief Executive Officer
Pelican Institute
10
Rachel Gleason
Executive Director
Pennsylvania Coal Alliance
Andre E. Cushing III
Commissioner
Penobscot County, Maine
Fran Bevan
State Leader, Pennsylvania
Phyllis Schlafly Eagles
William L. O'Brien
Chairman
Pine Tree Public Policy Institute
Horace Cooper
Chairman
Project 21 Black Leadership Network
Charles R. Gerow
Chief Executive Officer
Quantum Communications
Matt Bell
Chief Executive Officer
Reliable Energy, Inc
Mike Stenhouse
Chief Executive Officer
Rhode Island Center for Freedom & Prosperity
Paul Gessing
President
Rio Grande Foundation
Derek Kreifels
Chief Executive Officer
State Financial Officers Foundation (SFOF)
11
Andrew Roth
President
State Freedom Caucus Network
Kimberly Yee
Treasurer
State of Arizona
Daniel Elliott
Treasurer
State of Indiana
John M. Schroder
Treasurer
State of Louisiana
David McRae
Treasurer
State of Mississippi
Marlo Oaks
Treasurer
State of Utah
Riley Moore
Treasurer
State of West Virginia
John Hostettler
Vice President of Federal Affairs
States Trust
David Williams
President
Taxpayers Protection Alliance
Krissy Lilljedahl
Executive Administrator
Texas Mining and Reclamation Association
12
Greg Sindelar
Chief Executive Officer
Texas Public Policy Foundation
Donald L. Luskin
Chief Investment Officer
TrendMacro
Frank Lasee
President
Truth in Energy and Climate
Chris Hamilton
President
West Virginia Coal Association
Elias Coop-Gonzalez
Member
West Virginia House of Delegates
Kathleen M. Sgamma
President
Western Energy Alliance
Rick Esenberg
President and General Counsel
Wisconsin Institute for Law & Liberty
Carol Platt Liebau
President
Yankee Institute
Nate Dunning
Chairman
Young Conservatives of Texas
Benjamin Zycher
Senior Fellow
American Enterprise Institute
(For identification purposes only)
13
Sam Rohrer
President
American Pastors Network
(For identification purposes only)
E. Calvin Beisner, Ph.D.
President
Cornwall Alliance for the Stewardship of Creation
(For identification purposes only)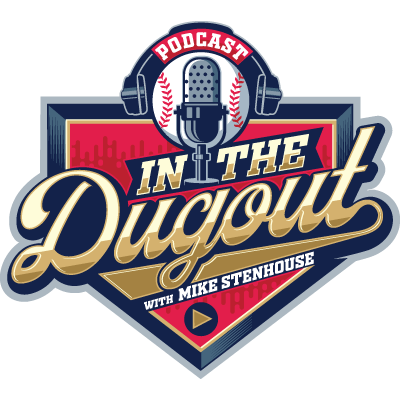 https://oceanstatecurrent.com/wp-content/uploads/2021/10/logo_white_300x56.png
0
0
Current Staff
https://oceanstatecurrent.com/wp-content/uploads/2021/10/logo_white_300x56.png
Current Staff
2023-03-01 09:46:59
2023-03-02 14:48:10
2 VICTORIES: Center co-Signs National Coalition Letter Earns Congressional Opposition to Biden's WOKE 401(k) Rule